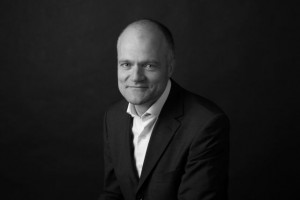 A registered architect and licensed engineer, Martin has over two decades of experience in design practice. His portfolio of completed work showcases the seamless integration of innovative, sustainable and efficient design with architectural clarity and quality. His extensive experience leading transit projects ensures that high performance and innovation are at the forefront of his design solutions. In addition, Martin provides a wealth of experience in guiding the management and organization of input from a complex, integrated design and management team.
Completed under Martin's direction and achieving national and international acclaim, the Brentwood Skytrain Station is an elegant, elliptical structure that is both cost effective and aesthetically forward-thinking. Martin also completed the design for three groundbreaking prototype stations for the Ar-Riyadh Light Rail Transit system in Saudi Arabia. Reminiscent of Islamic tilework through its elegant patterning and geometry, the completed system of 34 station canopies will hold one of the largest installations of Building Integrated PV arrays in the world. This type of innovative thinking and creative problem solving epitomizes Martin's design approach. Martin also led two transit oriented design studies for the Greater Vancouver Regional District Transit Village Plan and recently completed three stations on Vancouver's Canada Line. Through his combined architectural and engineering experience, Martin has extensive knowledge regarding the issues of integration of mechanical, electrical, and structural engineering systems related to transportation facilities. A registered architect, engineer and UBC alumni, Martin has over two decades of experience. His portfolio showcases seamless integration of innovative, sustainable and efficient planning and design. His extensive experience leading green projects ensures that sustainable initiatives are at the forefront of all of his design solutions.
Along with his past success in transit, institutional, residential, mixed-use design and development and corporate + commercial + civic projects, including the firm's award-winning and internationally acclaimed transit stations, Martin has extensive experience in the coordination of large-scale planning projects, building communities and neighbourhoods. Martin recently led the development of master plans for the cities of Abu Dhabi and Al Ain, and for the entire western region of the U.A.E. A key component of Martin's design experience is his ability to lead and direct charrettes making sure there is clear consensus and outcomes from the forums.
Martin is currently working on the Centre for Interactive Research on Sustainability at the University of British Columbia. As well as leading the extensive IDP and public consultation process, he has been instrumental in developing funding partnerships for the project. CIRS Harvests and stores stormwater on site, then treats the water for potable water consumption.